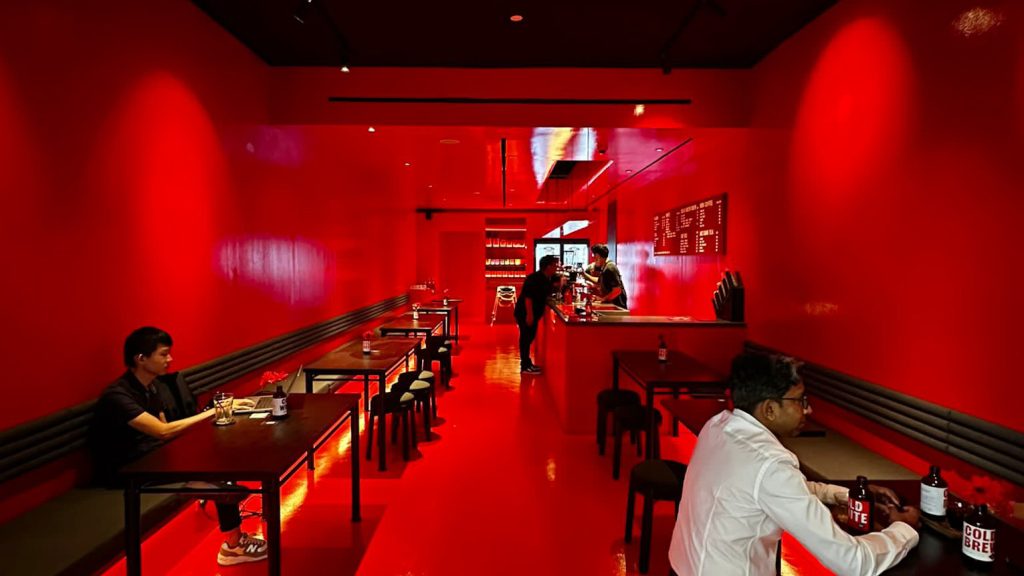 Marina Square: Tanamera Coffee's 7th Outlet in Singapore
Following the great excitement of the previous six outlets in Singapore, Tanamera Coffee has opened its seventh location at Marina Square. The design closely resembles our outlet in Sunset Road, Bali, featuring red walls and floor. Located at the heart of the Marina Bay precinct, Tanamera Coffee Marina Square aims to fulfill the daily caffeine needs of people around the corner.
As many people know, Tanamera Coffee serves Indonesian Specialty Coffee sourced from the most renowned coffee-growing regions in Indonesia. We offer various kinds of single-origin, cold brew, espresso-based, and coffee-at-home experiences. To complement your coffee-sipping encounter, the Marina Square outlets also offer modern Indonesian cuisine, western favorites, including pasta, pastries, and cakes. With its kids' menu, this place is great for families too!
With the opening of the Marina Square outlet, Tanamera Coffee has now opened a total of 28 outlets across Southeast Asia. These milestones bring us closer to our dream: making Indonesia famous for its specialty coffee.
Come and join the festivity at our new home!
Tanamera Coffee Marina Square Singapore
Mon-Sun (8AM – 8PM)
6 Raffles Boulevard, #02-154/192
Singapore 039594
Tel: 8238 9568