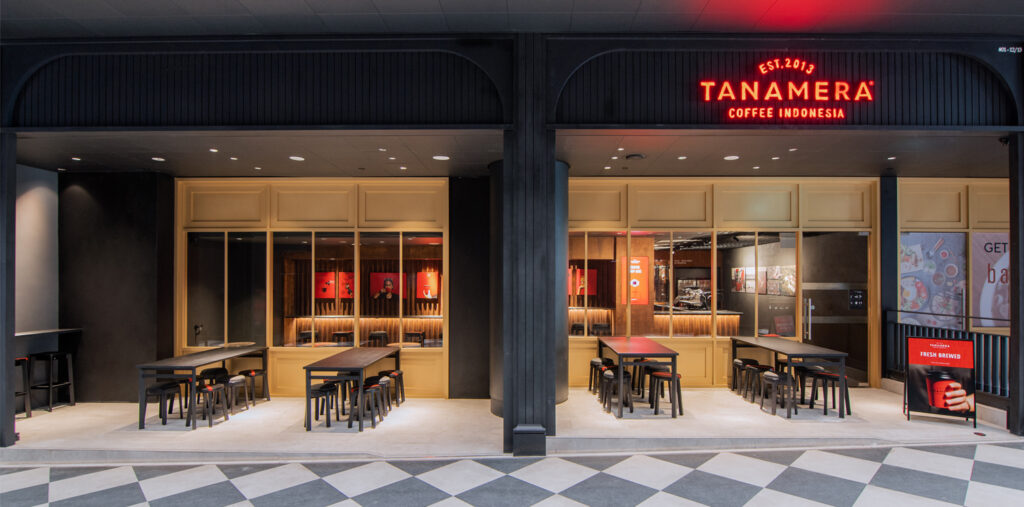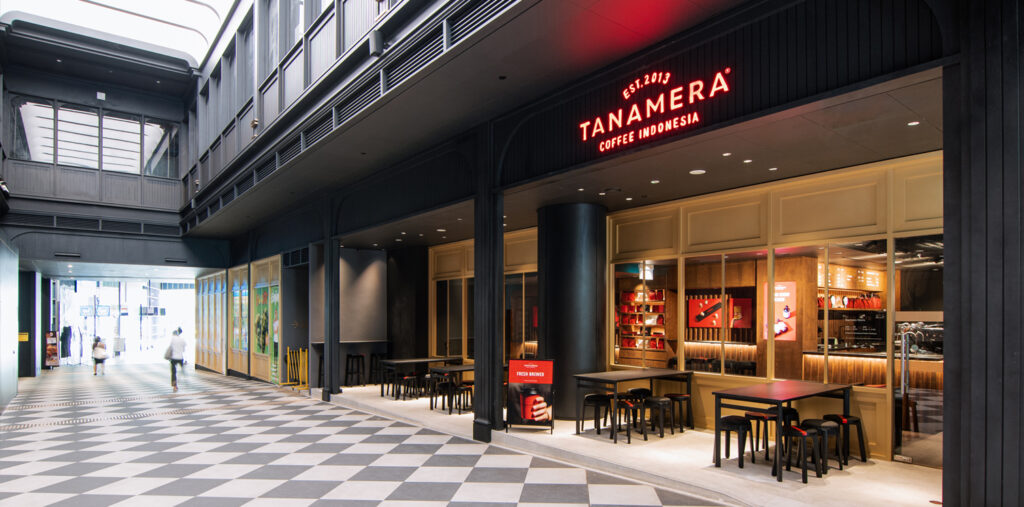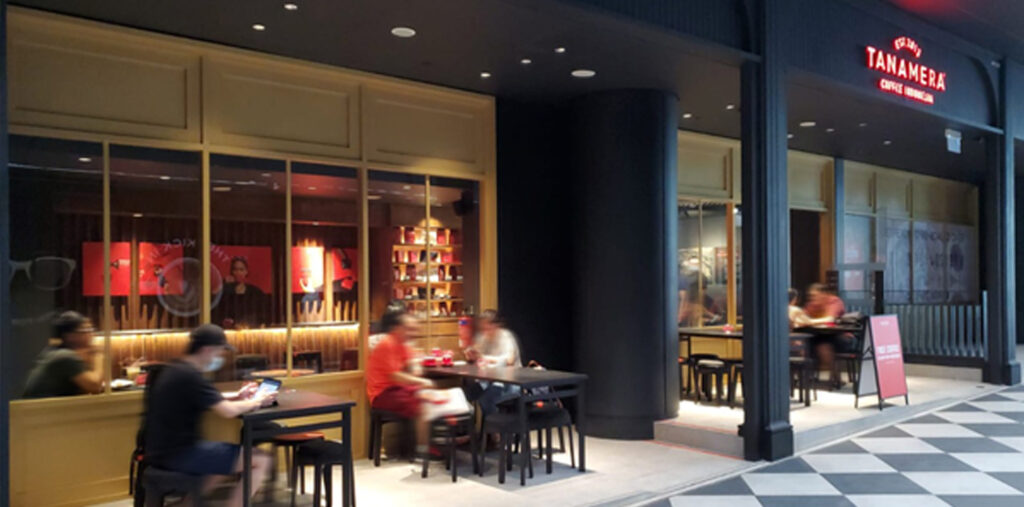 TANAMERA COFFEE'S FIRST INTERNATIONAL OUTLET OPENS IN SINGAPORE
Tanamera Coffee, the Indonesian International Award Winning Coffee Roastery & Café expands to have its very first overseas outlet in the busy and prestigious Central Business District area of Singapore.
Indonesian coffees are famous for producing a wide variety of flavourful long lasting tastes and renowned for being; full bodied, intense, complex, smooth, sweet, syrupy, fruity. With tasting notes of chocolate, caramel, hazelnut, blackberry jam, tobacco, spicy, herbaceous and citrus! This is just a snap shot of how exciting, delicious and different the experience at Tanamera Coffee will be.
Privileged to be part of the recent Change Alley Mall (CAM) renovation, whose history dates back as far as 1822 and has endured the testament of time, the building has now earned the Green Mark Platinum standard for environmental sustainability, water use, materials selected and positive, healthy practices. With the charm of a French shopping arcade with ornate arches, columns and elegant shop-fronts the Tanamera Coffee outlet is easily accessible, as the mall is directly connected to the Raffles Place MRT Station.
Whilst Tanamera Coffee shall keep the daily workforce fully caffeinated with espresso, filter and their famous 'Cold Brew Crew' of bottled coffee choices, they shall also be providing an exciting range of Indonesian meals. Among them are Tahu Telur, Bakwan Jagung, Nasi Goreng, Bubur Ayam Jakarta, and the crowd pleasing Rendang for dine in or take away. Tanamera Coffee also provides online delivery and take-aways.
"With the current environment globally it's a strange time to be opening our first overseas café, nonetheless, there has been a strong demand from both Singaporeans and Indonesians based in Singapore for Tanamera Coffee to bring our coffee quality here. So, we have pressed on to meet this demand and are very excited to meet many new friends and customers. This cafe marks our 20th outlet and we are already scouting for the 2nd Singapore outlet". Says, Ronald Liong, Director, Tanamera Coffee.
The outlet has implemented the appropriate safety measures with maximum 5 guests per table and 1 metre physical distancing. Hand-sanitisers are provided, all of the baristas and team are wearing masks, and the outlet is disinfected every day.