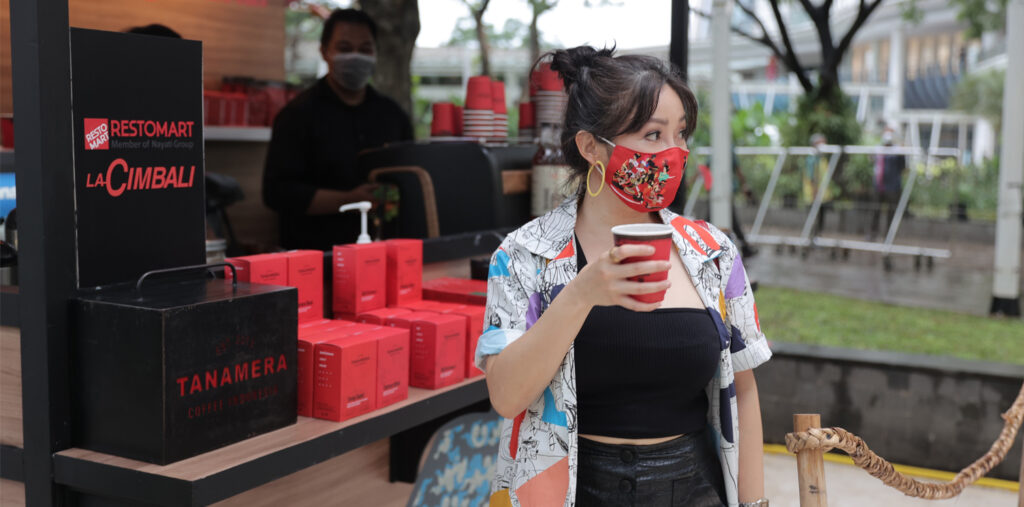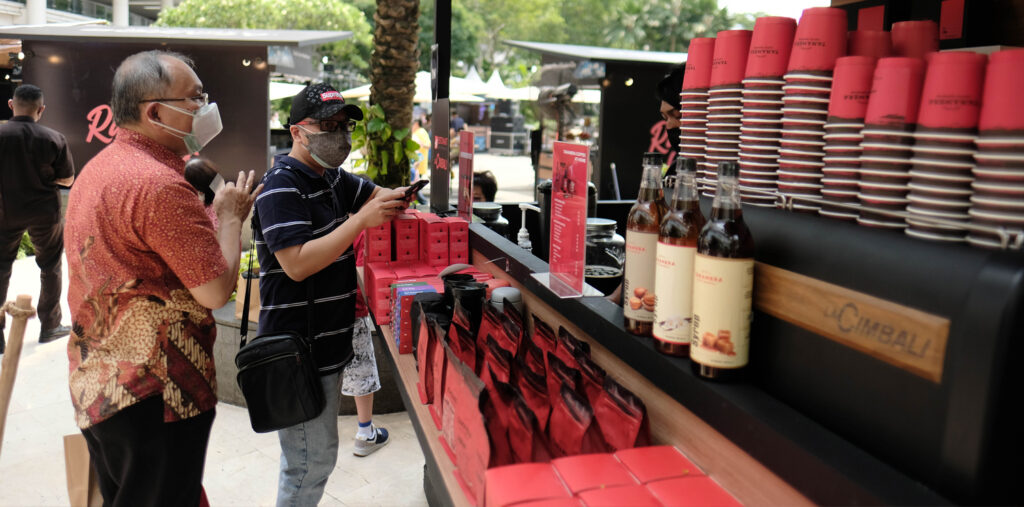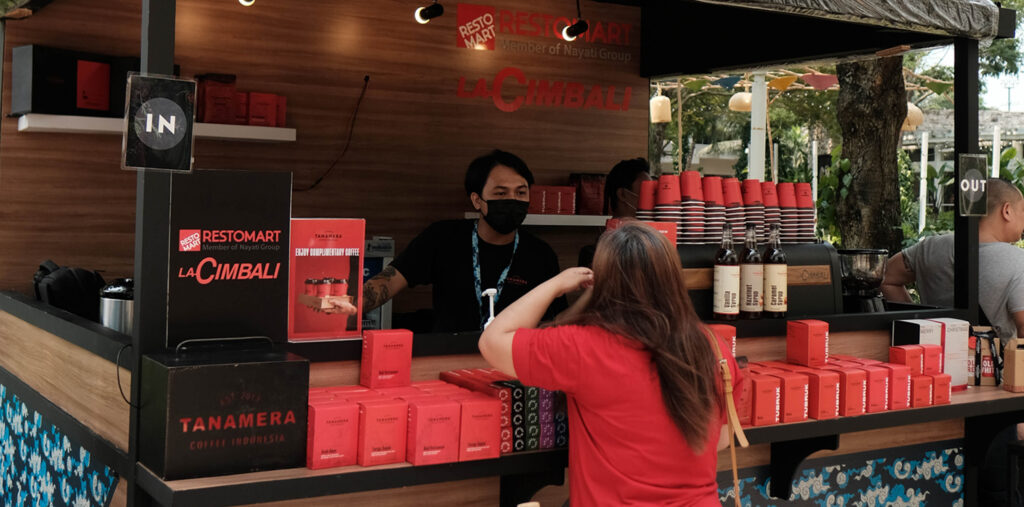 The Origins: North Malabar Anaerobic Natural
Tanamera Coffee was proud to be at the Rasa Kuliner event by Marriott Bonvoy on 28-31 October 2021, at Central Park Mall Jakarta. This culinary festival, filled with the best restaurants and bars from Marriott Bonvoy, was attended by visitors and foodies who also tasted the delicious dishes offered by culinary experts from the group.
As the only coffee brand participating in this event, Tanamera Coffee continues to carry our main vision of showcasing the best of Indonesian coffee. At this event, visitors had the opportunity to taste some freshly brewed coffee, complimentary from Tanamera Coffee. In addition, various coffee products were made available, including our Coffee Beans, Coffee Drip, Coffee Capsules and Coffee Tubruk. These were sought after by Indonesian coffee lovers.
The warm interaction between event visitors and us – the Tanamera Coffee team also brightened up and made the Rasa Kuliner event even more memorable. Starting from those who were curious and stopped by to enjoy Tanamera products, to those who became MyTanamera members, the laughter and chatter about Indonesian Coffee enlivened our 4 days at Rasa Kuliner. Many thanks to Marriott Bonvoy and all visitors for their warm welcome and enthusiasm for Tanamera Coffee's participation in the Rasa Kuliner event. See you again at the next event!
Visit the shopping page and enjoy the full range of products from Tanamera Coffee by clicking the button below.