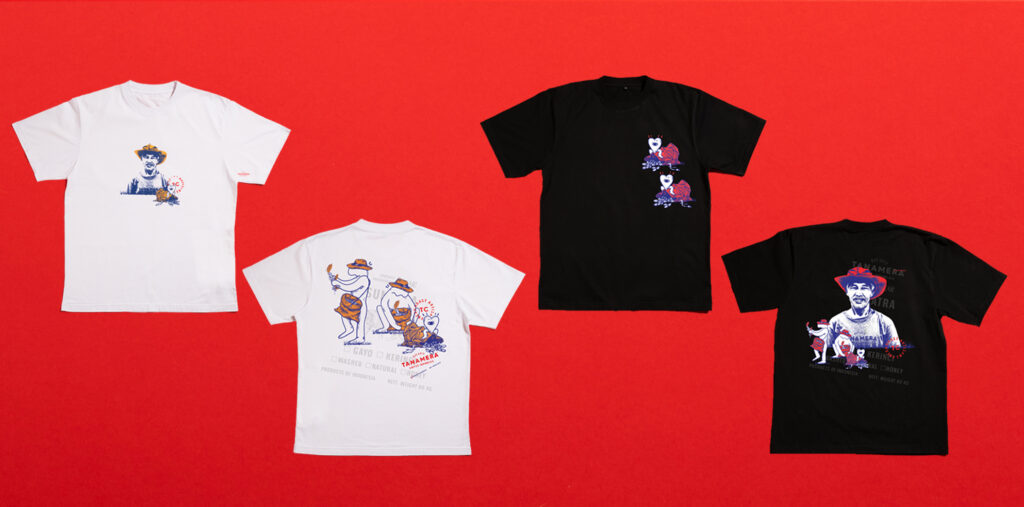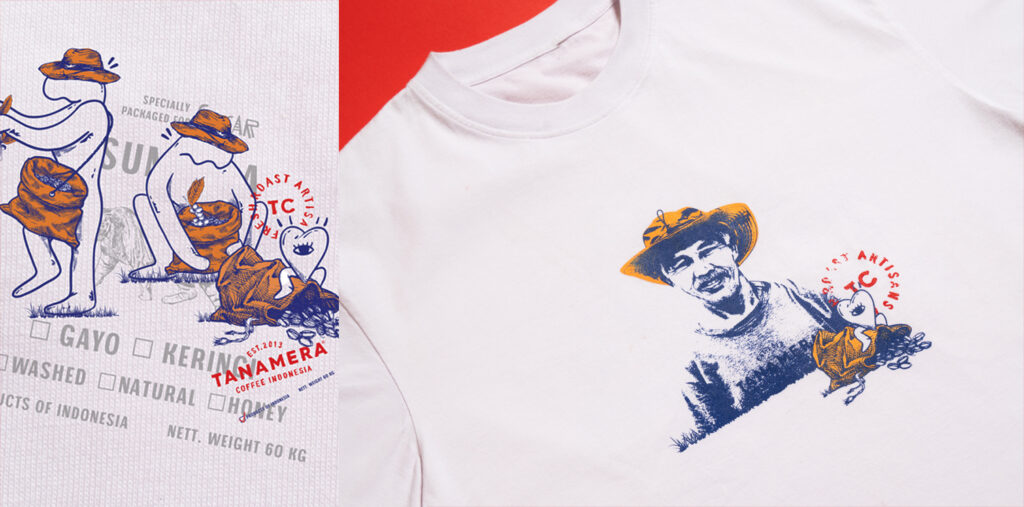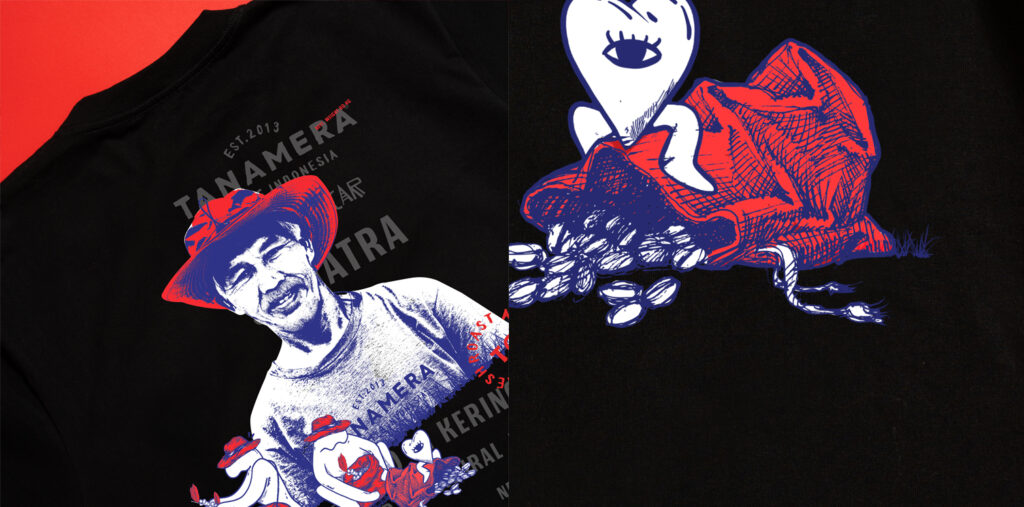 Play With Ponka, Appreciation to Indonesian Coffee Farmers
Coffee, which has now become an important part that accompanies various routines of each individual in daily activities, became the beginning of the creation of a special collaboration idea between Tanamera Coffee and Philip Ponk.
Moreover, Tanamera Coffee and Philip Ponk try to tell and bring back stories that can remind everyone about where the cup of coffee that we often enjoy everyday comes from. many people do not realize that it is actually about the extraordinary process and the parties who play a major role and contribute greatly to every cup of coffee we drink, which are the coffee farmers themselves.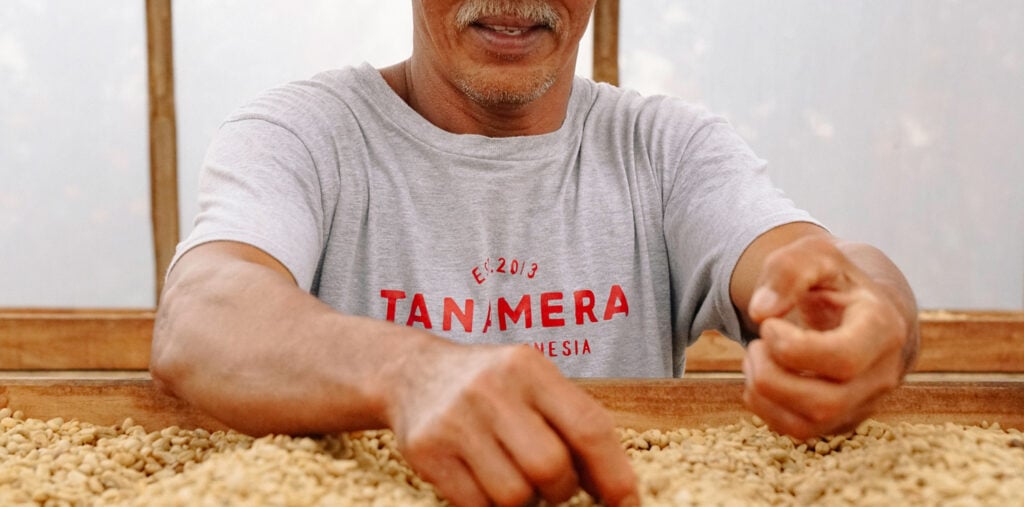 On this occasion, through the exclusive merchandise collaboration medium, Tanamera Coffee and Philip Ponk would like to give the greatest appreciation to Indonesian coffee farmers. In this collaborative T-Shirt design, you can find the figure of Pak Wayan, whom we made as a representative of the millions of coffee farmers who have given such great dedication in raising and producing quality Indonesian coffee so that they can compete and are also appreciated at the international level.
In addition, on the other side of the T-Shirt design, we tried to raise the theme of Play With Ponka. where Ponka who is a fictional figure created by Philip Ponk is inviting us to know more about the processes behind the final result of coffee beans, one of which is the harvesting process.
In the end, Tanamera Coffee and Philip Ponk hope that after this we can always remember the great role and contribution of farmers in every cup of coffee we enjoy, because now is the time for us to appreciate them more than ever.
Get exclusive Play With Ponka collaboration merchandise from Tanamera Coffee X Philip Ponk via the button below or visit some of our available outlets.