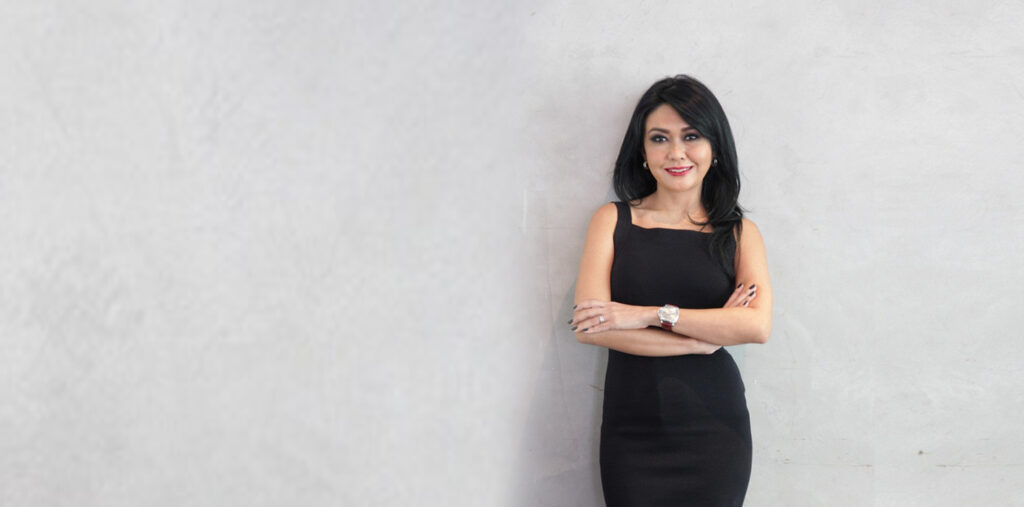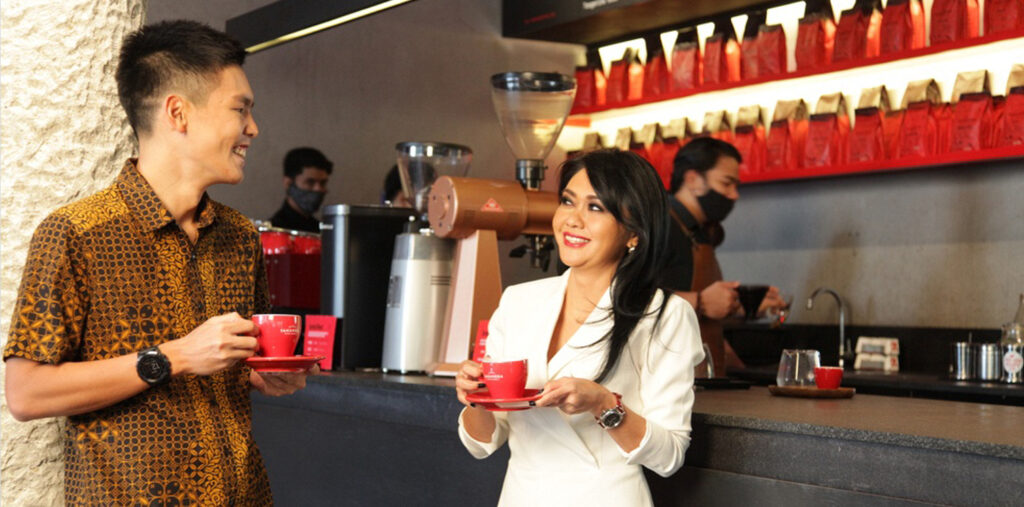 A CUP OF AMBITION: DINI ARYANI CRIDDLE
There's nothing like a piping hot cup of coffee. It's one of the world's most popular drinks, yet Dini Aryani Criddle found a gap in the market. "I could see there was a disconnect between the quality farmers in Indonesia were producing, and where the customer demand was heading," she recalls.
After living in Australia, a country known for serving some of the best coffee globally, Dini was inspired to transform Indonesia's coffee industry. "Indonesia had a big coffee industry that mainly focused on commodity coffee," she says.
"There were minimal premium and specialty grade arabica coffees. I wanted to give coffee lovers a great cup of Indonesian coffee." It's safe to say she's achieved her goal: since starting Tanamera Coffee in 2013, the brand has won 51 international coffee awards, including the Champion International Roaster award at the Melbourne International Coffee Expo in 2015 and 2016.
"I am proud of building a business that only uses 100% Indonesian coffee beans and has won numerous awards," Dini beams. "This makes all of us at Tanamera Coffee very happy and confident that Indonesian coffee can compete with coffee from other countries. We are looking forward to growing and improving our business locally and internationally."
Dini envisaged Tanamera Coffee would be international from the get-go since international customers liked higher-quality beans and had more knowledge of where their coffee came from and how it was processed and roasted.
"We are aiming to be in five-plus countries over the next five years," she says. Ronald Liong, Director of Tanamera Coffee, and the driver behind opening Tanamera Coffee's first overseas store in Singapore in October 2020, has signed for three more locations that should be open by mid-2021, with plans to expand into two more countries when international borders open.
"One of the three new sites in Singapore will be a roastery," Ronald explains. "We found that people in Singapore want the freshest beans they can get. We tend to do a lighter roast than other coffee chains, so whenever we open up our outlets, we have to think about how long it will take between roasting and drinking the coffee before it starts to degrade. We want to make sure that we give the best possible experience for people tasting our coffee."
We push ourselves quite hard because this market is competitive.
The company also aims to keep growing its base in Indonesia, and continually develops coffee farms with processing dedicated fully to Tanamera Coffee. "We've developed a proven model for processing coffee on or close to the farm that significantly improves the coffee quality and works as a solid business case," Dini says.
"Our goal is to produce 100 of these over the coming years with each providing more than 30 tonnes per year of specialty grade coffee and share our knowledge and expertise in the hope that many others do the same. This would significantly help to increase the wealth and wellbeing of our farmers while providing internationally competitive coffee that's delicious."
The farm processing model that Tanamera has implemented costs around US$150,000 over two years, with the farmer earning back their investment from each harvest.
"After two years, they have a sustainable, improved income for their families, workers and suppliers," Dini says. "From the buyer side, the coffee quality is high, consistent and better matched to international pricing for similar grades of coffee.
"We need to work together with farmers; investing time, capital and sharing our knowledge and expertise to support the farmers with facilities to help make their work more efficient and consistent."
"Coffee is reviewed by its bean quality, including having no insect bites, no sour beans, no black beans and no fungus damage or debris," Dini explains. "If it scores above 80 points, it becomes a specialty coffee. My goal was and still is to serve customers specialty grade Indonesian coffee across the globe."
The result is unique, full-bodied and complex flavours with lingering tastes. "There are tasting notes of chocolate, caramel, hazelnut, blackberry jam, tobacco, spicy and citrus," Dini describes. "The taste varies so much across the country. Tanamera offers coffees from across the whole archipelago, served as both espresso and filter-based coffees.
"In Indonesia, most crops are harvested once per year, with the quality arabicas at higher altitudes. The higher the coffee tree is, the slower it is for the fruit to mature. What it means is that they're getting more minerals and elements going into the coffee cherry." The coffee business is a nonstop operation, which requires communication, perseverance and patience to run successfully.
"We push ourselves quite hard because this market is competitive," Dini admits. "We're always stretching ourselves to do better. The key to keeping everyone motivated is regular discussion without being too emotional about the results. Our coffee outlets are open seven days a week because that's what our customers want.
We've implemented a 24/7 warehouse and delivery operation, and a night shift for our online operations too."
This article was originally featured in The CEO Magazine Asia May 2021 issue. For the published version, please click here.